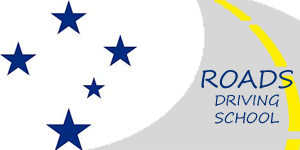 Roads Driving School is one of the leading names in top quality driving lessons for beginners. Learn to drive in Melbourne with a licensed driving expert guaranteeing you expertise on the road.
Roads Driving School assists new drivers in accomplishing perfection in driving, helping them acquire official licenses and complete confidence on the road with the help of step by step guidelines, useful instructions and information regarding traffic rules and regulations.
Learn to Drive with Roads Driving School in Melbourne
Experienced Driving Instructor
Established in the year 2001, the business was initially known as Vincent's Advanced Driving School and has helped countless beginners in becoming outstanding drivers since.
Vince lays an extensive emphasis on the importance of making roads across the state safer and strongly discourages all students from driving under the influence of alcohol or when fatigued.
Supporting Victoria Road Laws and the Victoria Police, the school not only teaches students how to drive, but also educates them regarding traffic regulations to help them become responsible drivers.
With extensive knowledge, experience and skills, Vince from Roads Driving School ensures 100% client satisfaction by maintaining the highest standards in quality, reliability and professionalism.
Quality Driving Lessons
There are only a few reputable driving schools around Melbourne that offer an impeccable learning experience, ample practice, basic guidelines, awareness of all road rules and laws, highly cost effective, affordable packages and a guaranteed well deserved driver's license at the end – and Roads Driving School is one of them.
With costs as low as $50 for an hour long lesson, the school aims to cater to all driving guidance needs from students of various age groups. Vince from Roads Driving School strives to not only teach students how to drive their vehicles, but also helps them feel completely confident on the road with skills and knowledge combined.
Roads Driving Schools keeps safety first and offers lessons in only the finest quality vehicles equipped with:
SAFE Body and Dual Stage SRS Airbags
Active Stability & Traction Control (ASC & ATC)
Brake Override Systems & Electronic Brake-Force Distribution
Anti Lock Braking Systems
Front & Rear Seatbelts
Force Limiters
Pretensioners
Learn How To Drive
Professional Driving School
So if you are looking to finally acquire your driving license and become a driving expert, Roads Driving School offers you adequate guidance and practice to achieve your goal in no time. The school offers an extensive range of packages, along with discounts and concessions for all its students.
Roads Driving School is open to all inexperienced drivers and beginners in East And Northern suburbs of Melbourne from Mondays to Saturdays.
Book a Lesson
Book Now For all queries regarding lessons, packages and discounts, simply call 0421 282 476 and get in touch with Vince from Roads Driving School. Enroll today and acquire your driving license in the most professional, memorable and affordable way possible!