Occupational Therapy Driving Assessments
Occupational Therapy Get Your P's With Roads Driving School PAS1TM
Roads Driving School is proud to offer Occupational Therapy driving lessons we are NDIS and TAC registered and service most of Melbourne metropolitan areas Call Us.
OVER 130 5 STARS GOOGLE REVIEWS
Roads driving school instructors are trained in Occupational Therapy. Our role alongside an occupational therapist is to determine the impact of a person's medical conditions which could hinder on their ability to drive safely. Assessment includes an off-road component with a qualified therapist followed by an on-road assessment with one of our experienced Trained Driving Instructor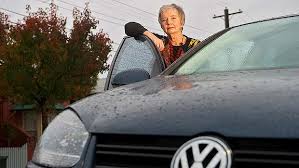 Over 70's Driving Assessments
We Offer Over 70's Occupational Therapy Driving Assessment.
Have you received a letter from Vic Roads asking you to come forward so your driving can be assessed?
Don't panic! Help is here…
You may never had an accident with your driving and you get a letter from Vic Roads stating you need to get a driving assessment you don't know what to do call Roads Driving School we specialize in over 70's+ Drivers assessments who need to be re assessed by            VicRoads.


If you have received a letter from VicRoads call 0421 282 476
We Recommend Car Modifications From Frank's Engineering
FRANK'S Engineering offers the best service and advice for disabled driving aids in Melbourne. They are experts in modifying any type of vehicle to make it safer and more comfortable to drive based on individual's needs. Additionally, They specialise in converting all types of vehicles.