Testimonials
Anne 22 Wheelers Hill
Lucy 27, Templestowe

Thanks Vince, and thank you Roads Driving School, for all the help. I got my licence the first time Vince is a very understanding instructor and very focus on the job I felt very comfortable the first time I met Vince, I was nerves at first but after having a few lessons with Vince, I felt I could go for it, and so I did I'm very happy good luck to all of Roads Driving School clients your all in good hands.
Rob 19, Templestowe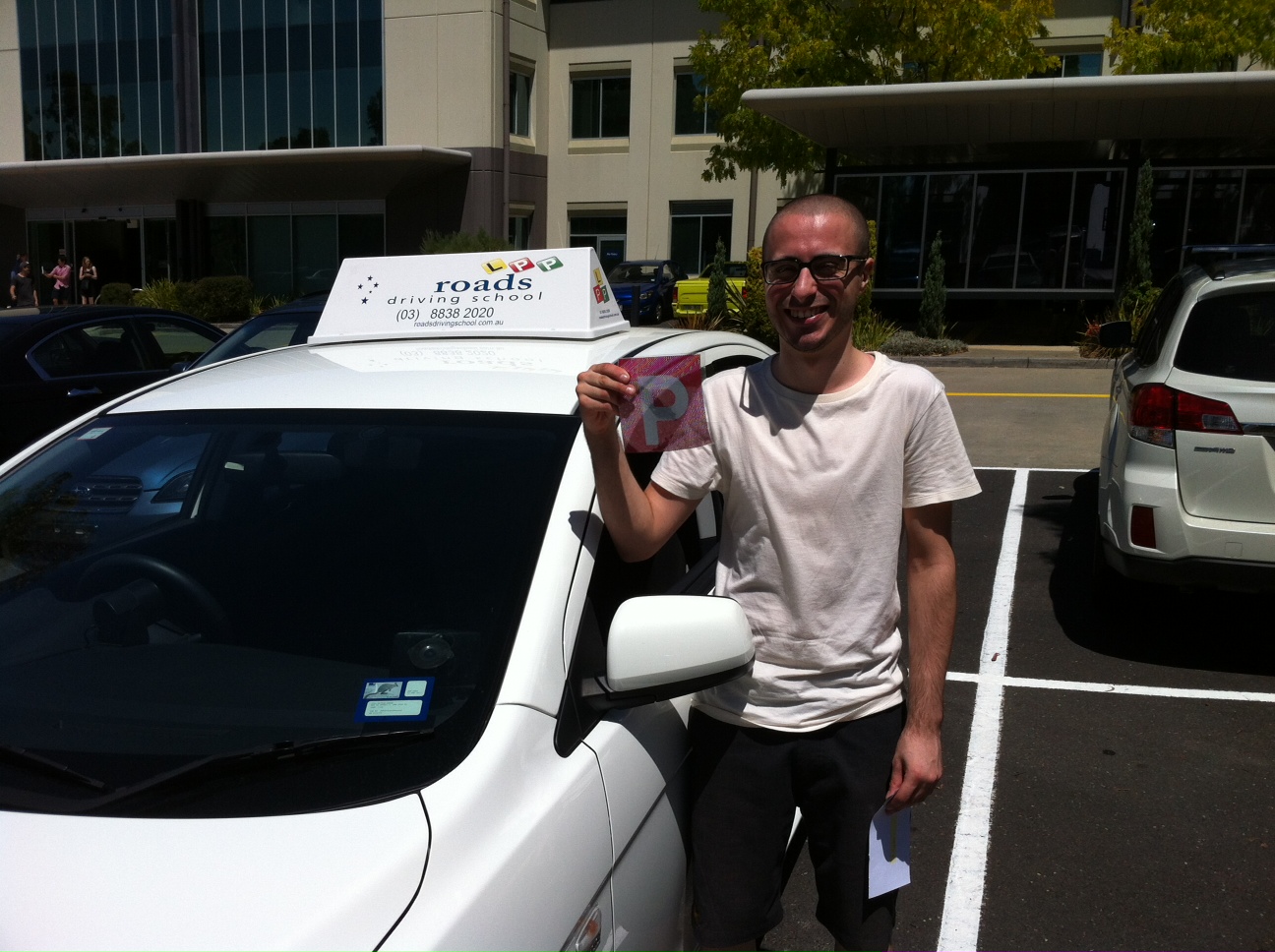 Hi Vince and Roads Driving school, I just want to say thank you for helping me in getting my P's I really enjoyed you teaching me it was fun but at the same time professional for anyone who reads this testimonial I would and will recommend Roads Driving School Vince will be your driving instructor.

thanks once again.
Jordan 19, Greensborough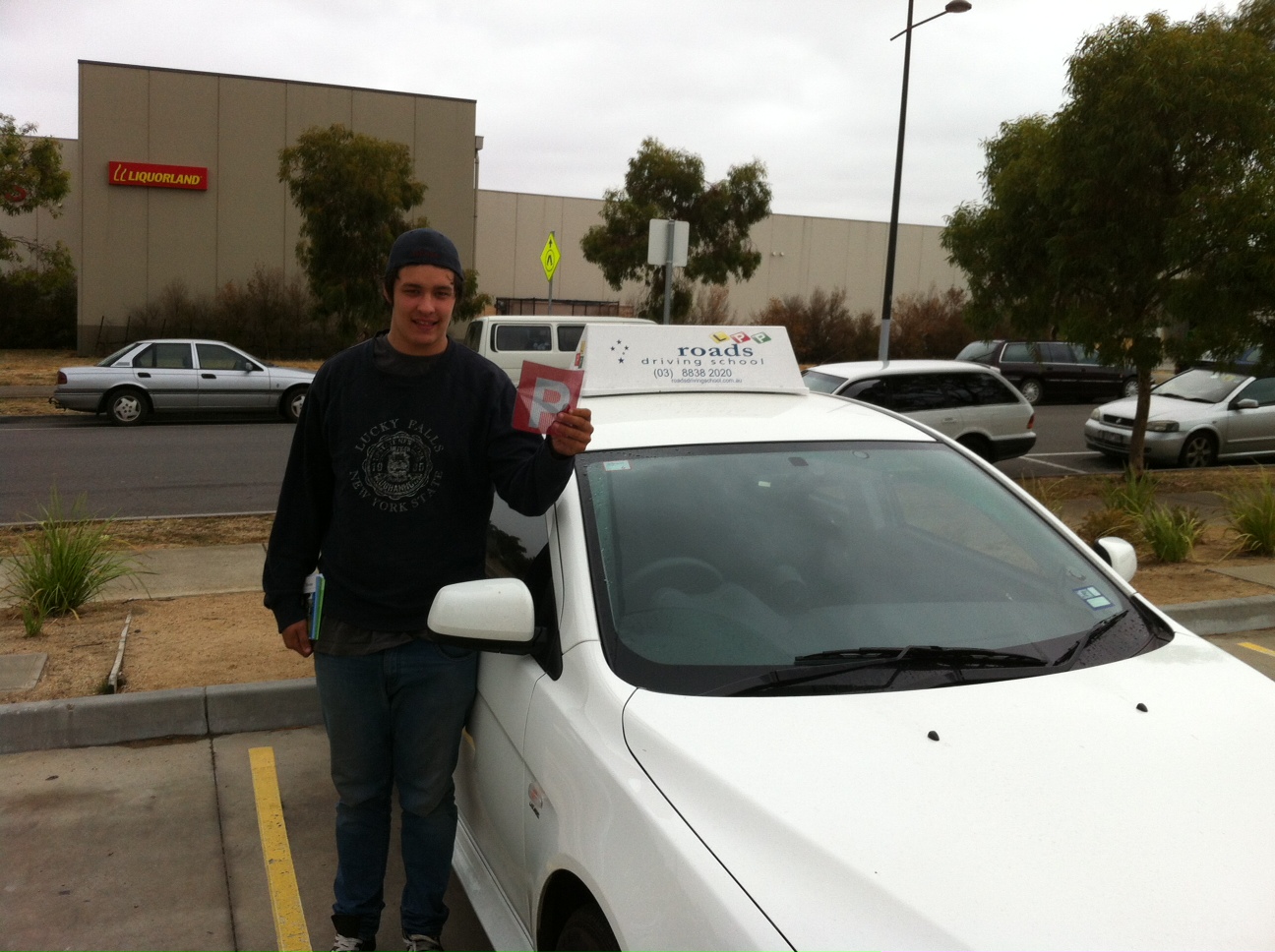 Hi Vince Thanks once again for helping me getting my licence the first time I will recommend you to all my friends check out Roads Driving School concession prices I saved lots of money.
cheers.
Mario 19, Preston
Thank you Roads Driving School, especially Vince My Driving Instructor for anyone who does read these testimonials I just like to say that my short meeting with Roads Driving School was short but sweet I was in a jam I needed a driving instructor for my test booked then next day, I called roads driving school and I was introduced to Vince we only had a very short time together but he quickly put me through a fast training mode and then after a couple of hours later my test a perfect score PASS. I can't wait to jump in my Honda and drive away… Cheers   

Lina 23 Preston.
Driving is something that is going to be a big part of your life you might as well get a good driving instructor like Vince at roads driving school, the instructor that was introduced to me is experienced, professional and patient. Thanks roads driving school special thank you to you Vince my instructor.
Mrs. Hub Templestowe 49,
I would like to convey my thanks to roads driving school in making me relaxed & calm when I took my driving lessons, the instructor's was extremely patient, knowledgeable and understanding. Thank you once again I'm very happy.
Aaron 19, Bulleen
 Hello Vince, Thank you so much for helping me learn to drive. Here is a terribly late testimonial. I really enjoyed my experience with  Vince, is a very friendly, thorough teacher that was very supportive and detailed with his instructions. As a very nervous driver, I was afraid that I would never get my license. However, with the help of roads driving school I have conquered my fears and I got my license on my first go.
Aiden 19, Templestowe
I wanted to say thank you so much to Vince, for helping me finally learn to drive. For years I was afraid of driving, until I contacted roads driving school. I found Vince, to be kind and patient I felt safe at all times, and each with each lesson I came away with more knowledge and experience which has given me the confidence to drive. Their convenient times allowed me to fit in my lessons before work, and they even picked me up from home and dropped me where ever I wanted to go. I highly recommend roads driving school and his team to anyone who wants to learn.
Thanks again for all your help.
David 18, Eltham North
Hello, I just wanted to thank roads driving school especially to Vince, for being such an awesome driving instructor!
Thanks so much for really helping me improve my driving and making me a much more confident driver.
Reverse parallel parking was something that used to make me stress just thinking about it but Vince taught me a real good way that has really helped and now I'm not even worried about doing it 🙂
Vince is a great instructor, patient, relaxed and really down to earth.
I would definitely recommend roads driving school to anyone!
Thanks so much!!
Maria F 37,
Hi! Would like to take this opportunity to write about my driving experience with Vince I'm a Chinese and never driven, I'm a completely inexperienced driver. Just like many others, I also had my share of fears – in unfamiliar new country and its road rules & systems and my biggest fear of all – PARKING!!. The primary reason that prompted me to join roads driving school was reading all these wonderful testimonials – I figured that all these people couldn't possibly be dishonest about their experience. And certainly, the decision I made to call roads driving school is one I've definitely not regretted! It's been an utmost pleasure learning & driving with Vince – he's very friendly, highly approachable, and patient and understandably Vince. I've never met Michelle, but have spoke to her many times over the phone – equally a joy to have a conversation with and very understanding. Since passing my Driving Test I been miss regular driving sessions that have been part & parcel of my life for the past few months! I'm grateful to Vince for his help & am happy that I've made a new friend, So if you are reading this, and in the same situation I was several months ago, then I certainly encourage you to give roads driving school a call – you have nothing to lose!
Ryan 18, Donvale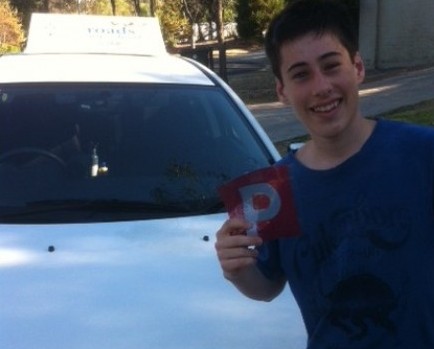 Thanks roads driving school, the instructor I had was extremely patience & flexible, I would suggest everybody to try once and you will amazed with the big difference between different driving school. I know I had 3 before I found roads driving school. Special thanks you Michelle my driving Instructor.
Funda, 22 Hawthorn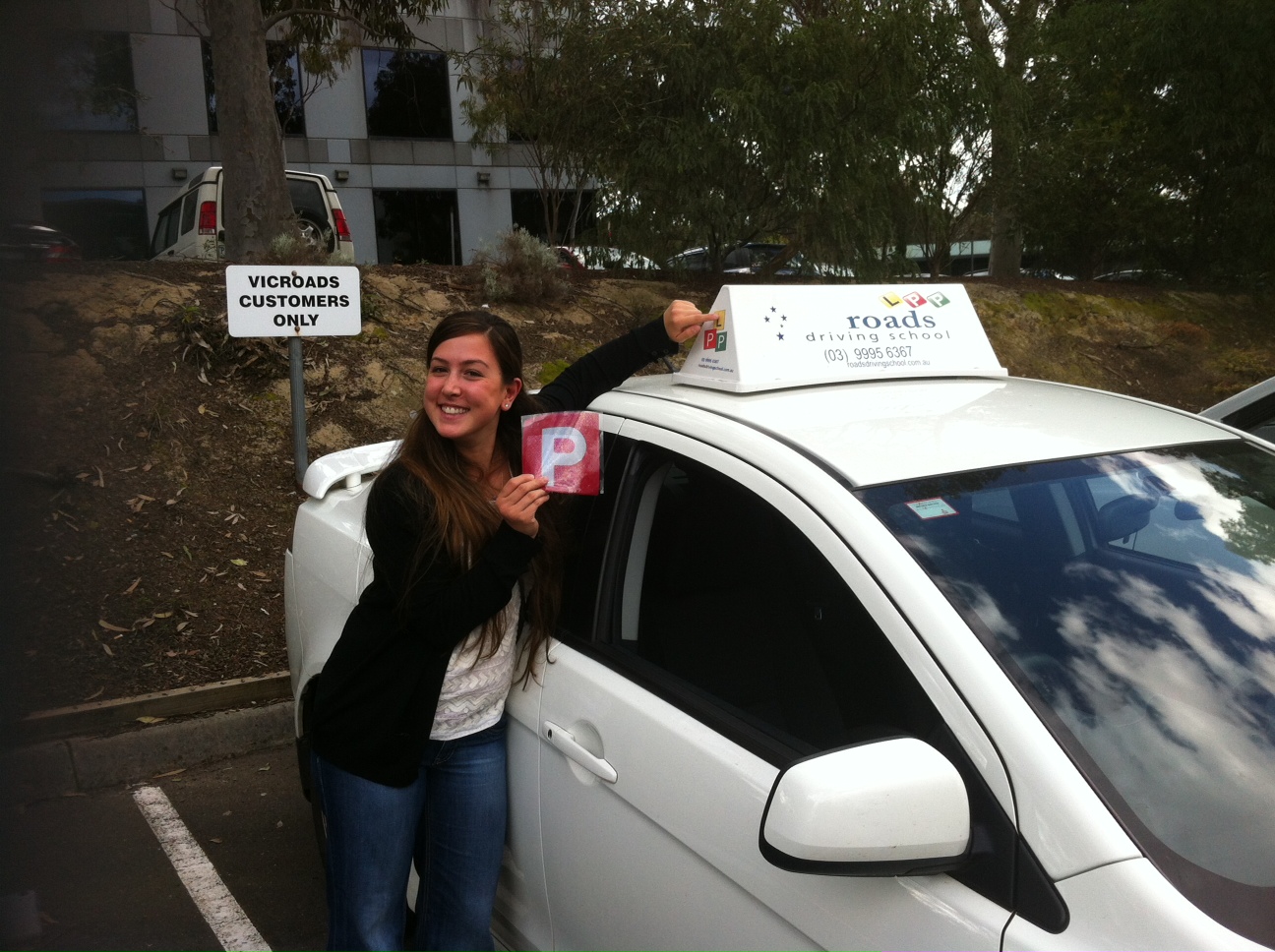 Thank you Vince, and Roads Driving School for helping me getting my Licence, I am an overseas student I thought I knew how to drive thank God I met you, you showed me a lot gave me the confidence I needed, I highly recommend Roads Driving School ask for Vince in the Auto.
Learn to drive | driving schools | driving instructors | Melbourne driving schools | Affordable Driving Lessons | Cheap Driving Lessons In Melbourne