Driving School, Learn to Drive, Driving Instructor, Driving Lessons, Learn to Drive School Doncaster | Doncaster East | Templestowe | Donvale | Balwyn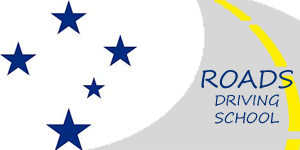 Roads Driving School – Driving Lessons Doncaster | Learn to Drive Surrey Hills
Available In The Northern and Eastern Suburbs.
Confidently pass your driving test with
Roads Driving School
!If you live in Inner Eastern Or Northern Parts of Melbourne, call Vince today on
0421 282 476
 or
(03) 9995 6367
Click Bellow See Our Specials & Packages
Driving Instructor In Doncaster | Melbourne | Call Roads Driving School 03 9995 6367 Roads Driving School is a professional driving school providing friendly driving lessons and the most experienced driving instructor in Melbourne.Students from all over Inner East Melbourne can come to Roads Driving School to learn how to drive, including the areas of Doncaster, Templestowe, Donvale and Balwyn.
Driving Lessons Templestowe
Everyone can be a little apprehensive when they first take up driving.
Vince Favata
from Roads Driving School is a highly professional driving instructor and caters to your nerves and fears by being friendly and understanding, and conducting driving lessons in a very supporting and reassuring way.
Whether you are young or old, a student or a working professional, Roads Driving School is for everyone, no matter what your age or occupation.
Learn to Drive School Balwyn
Roads Driving School have very competitive pricing options to suit everyone, as well as different durations of lessons, so that you can always squeeze in a driving lesson, even if you are really busy.
Roads Driving School is dedicated to giving you the best possible experience while you learn to drive, in a safe and reliable environment.
Open for business Monday to Saturday from 7am to 7pm, Roads Driving School is available to you at your convenience.
Driving School Surrey Hills
Roads Driving School has all the things you require to be a great driver:
Experienced Driving Instructor
Simplified Driving Lessons
Reliable Driving Instruction Services
Proud supporters of Victoria Police and Victoria Road laws
Endeavours to respond as quickly as possible
You have everything you could ask for in terms of learning how to drive when you come to Roads Driving School, so you can rest assured that you will be able to learn to drive confidently and get your driving license easily!
To Book a professional driving instructor, give Vince from Roads Driving School a call on 03 9995 6367 or 0421 282 476 and begin your driving lessons today!
Certification:
Fully Licensed and Qualified Have a Current Working With Children ID
Products:
Driving School, Driving Instructor, Driving Lesson, Driving Tuition/Classes, Learn to Drive, Leaner Driver School, P's Test, Learner Driver Education, Beginners, Refresher, Overseas Students, Manual and Automatic Lessons
Services:
Learn to Drive Doncaster, Doncaster East, Templestowe, Donvale, Balwyn, Box Hill, Blackburn, Mitcham, Greensborough, Eltham, Warranwood, Croydon, Mooroolbark, Lilydale, Burwood, Surrey Hills, Vermont, Glen Waverley, Wantirna, Knoxfield, Hawthorn
Tags
forklifts,            driving instructor,            driver education,            advanced driving,            driving schools,            driving school,            trucks,            truck licence,            car licence,            machinery,            cars,            special,            examinations,            licence testing,            motorcycle schools,            articulated vehicles,            collision avoidance,            driving school operators,            driving school services,            driving schools for hire,            driving school suppliers,            driving school supplies,            learner permits,            log books,            machinery driving schools.              
Alice Lee said on 19th Sep 2013:
Thanks Vince and Roads Driving School I passed my driving test first time happy to recommend you to my friends and if this review helps I happy for you regards Alice
Value:
Service:
Franky Constanto said on 2nd Sep 2013:
Hi Franky, here I just like to say Thank you to you Vince and Roads Driving School for helping me with my driving test I passed the first time I am very happy. Go Vince and Roads Driving School. Cheers Franky Constanto
Value:
Service:
Kaushal Vyas said on 2nd Sep 2013:
thanks Roads For teaching My Son I'm very happy to have met such a nice guy you looked after my son Sarrie very well passing is test first time.
I hope your business Roads Driving School will go a very long way. very happy to recommend you to all of my friends. Regards Kaushal.
Value:
Service:
Wame Orapeleng said on 28th Aug 2013:
I just got my licence with roads I found Vince a very carrying instructor I was very nervers here made me feel like I was a family member. Thanks Vince and thank you roads driving school I would highly recommend him.
Value:
Service:
Driving School Bribie Island
Katelyn Waters said on 30th Sep 2013:
If you are looking for a great driving school on Bribie go to Around About Driving school. Thank you Chris for helping me get my license first go – you really helped make it a less nerve-wracking experience than I thought it would be!
Value:
Service:
Driving School Bribie IslandTalia Jessica said on 30th Sep 2013:
A big amazing thank you to the wonderful instructors at around about! Cathy is an awsome instructor, very friendly and supportive! With the support of everyone i passed my test today!! Means the world to me! Thank You around about driving school. I'll recommend all my friends to go to the best driving school in the Caboolture area.
Value:
Service:
Star Driving SchoolKevin Kool said on 17th Sep 2013:
Having Passed HR licence with new Kenworth Truck was awesome. Ken is very helpful and helped me passed my HR Licence easily. No need to do a test with RMS (Before was RTA) as he is also an assessor. Keeps up the good work and thanks you very much for your great assistant in helping getting my HR Licence!
Kevin
Value:
Service:
| | |
| --- | --- |
| Roads Driving School – Learn to Drive Driving School Melbourne DONCASTER VIC 3109 | Phone (03) 9995 #### Mobile 0421 28# ### |
13044d6fedc5c1e9
Get 10% Discount On Any 60m lesson
Print This Voucher And Present It To Your Roads Driving School Instructor And Get 10% off Any 60 Minute Driving Lesson  Coupon expires 18th Oct 2014.  Conditions apply
Disclaimer:
dLook Pty Ltd presents this coupon offer to you in good faith that the business in question will honour the coupon offer as stated. dLook Pty Ltd will not be held responsible for any errors, ambiguities, misrepresentations or other matters relating to the offer made in the coupon above. However, in our sincere commitment to excellence, dLook would
like to know
if you experience a problem with the redemption of this coupon or in your dealings with this business in relation to this coupon.