Learn To Drive With qualified Driving Instructors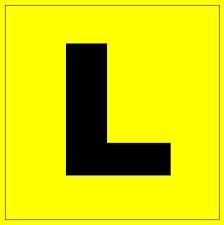 When can I start learning to drive? To obtain a learners permit, legally, you must be 16 years old. Applicants are required to undertake an eyesight test as well as a computerized multiple choice test. Learner permit practice tests are now available online. Click here to Take The Practice Test  now.
"L" plater requirements?
You must have a supervising driver seated beside you at all times while driving.

The supervising driver must be an experienced driver who holds a non-suspended, valid Victorian drivers licence (not probationary) that authorises the person to drive that vehicle.

Supervisors are subject to a 0.05 blood alcohol concentration (BAC) requirement. Some supervisors may be subject to zero BAC.

Authorised driving instructors are subject to zero BAC.

Supervisors must not drink a beverage containing alcohol while supervising.

Supervisors must state their details and all required information in the 'List for Supervising Drivers' and 'Declaration of Completion' in your Learner log book.

Learners/Supervisors must ensure "L" pates are displayed at the front and rear of the vehicle at all times while driving.
Roads Driving School is an affordable Driving School In Melbourne
Is it normal to have never driven a car before? Your not alone if you have never driven a car before! Roads driving School specializes in teaching "young at heart" adults to drive. Our calm, patient, professional instructors will take you through our learning process step by step to help you become a safe, confident and licensed driver.
Where is Roads Driving School located? Roads Driving School is a Melbourne based Driving School  business, servicing most of the North/Eastern suburbs.
What area's do Roads operate in? Blackburn, Blackburn North & South, Bulleen, Bulleen South & North, Bundoora, Balwyn, Balwyn North, Canterbury, Doncaster, Doncaster East, Donvale, Fairfield, Greensborough, Heidelberg, Heidelberg North, Heidelberg Heights, Ivanhoe, Northcote, Preston, Preston East, Preston West, Ringwood, Ringwood North & South, Templestowe, Templestowe Lower, Thornbury, Watsonia, Watsonia North.
How many lessons would I need? The number of lessons is dependent on the individual and assessed by Roads staff case by case. Our Driving instructors recommend lessons be scheduled as close together as possible. This is recommended to up keep the learners confidence behind the wheel and to ensure fast and ongoing progression. We also recommended students have lessons with mum/dad or any fully licensed brave driver with a sense of humour and a calm disposition.
Where is our lesson starting point? Driving instructors are flexible in collecting you for your lesson wherever you request within our areas of operation.
What type of vehicle should I learn to drive? This is an individual choice. Students who obtain an automatic licence are restricted during their "P's" to driving an automatic vehicle only. Students who obtain a manual licence are permitted to drive either type of vehicle.
"P" plater test requirements?
Learners under the age of 21 are required to complete a minimum of 120 hours of supervised driving, documented correctly in their log book. Learners are encouraged to complete more than 120 hours due to the likely event of hours being reduced when audited by vic roads staff.

If you are 21 years of age or over, or obtained your learner permit before 1 July 2007, you will not be required to complete 120 hours of supervised driving.

If you are over 21 years of age but under 25 years of age, you must have held your learner permit for a minimum of 6 months.

If you are 25 years of age or over you must have held your learner permit for a minimum of 3 months.
How long will I be classified as a "P" plater? 4 years in total, divided into two stages. The stages are as follows:
P1 (1st year) – white P on red background

.

P2 (remaining 3 years) – white P on green background.
To progress from P1 to P2, the driver must have a good driving record. P platers who suffer a licence suspension or convicted for other driving offenses on P1 or P2 are ordered to undergo an extended period on their "P's", as well as other restricted terms and conditions.
What are the P-plate driver restrictions?
P1 drivers are no longer permitted to tow vehicles unless required to as part of their employment or unless they are under the supervision of an experienced driver.

P1 drivers under the age of 21 are only permitted 1 passenger aged 16 to 21.

P1 & P2 divers are prohibited from driving powerful or modified vehicles.
What is a hazard perception test? Hazard perception is designed to test your ability to identify and react appropriately and as promptly as possible to road hazards. A minimum score of 54% is essential to pass the test. Road instructors have the ability to explain the Victorian road testing procedures step by step in a clear and concise way. Click here to try a Hazard Perception Test
 Melbourne based driving school, all of our driving instructors
are accredited and hold a certificate IV and a Working with Children ID